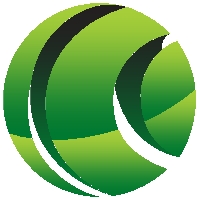 Barrie Carpet Cleaning provides customers in Barrie, Ontario with the freshest most thorough carpet cleaning possible. We utilize the truck mount hot water extraction method which is proven to be the leading method for carpet cleaning, upholstery cleaning as well as tile and grout cleaning. Our unit is a high pressure truck mount which is a versitile system. We are able to do a list of different jobs with it from carpet cleaning to flood extraction.
A truck mount carpet cleaning system (hot water extraction) is a machine powered by either its own engine or driven by drive shaft from the van or truck engine. It has a new install price upwards of $50,000. A truck mounted hot water extraction system is more than 10 times the cost per unit when compared to what most carpet cleaning companies in Barrie, ON are offering. We believe our customers deserve the most thorough cleaning available and is why Barrie Carpet Cleaning offers truck mount carpet cleaning to our great customers. We guarantee our work for a 2 week period after a cleaning to insure customers satisfaction. 
There are a few different methods of carpet cleaning. Deciding which one is best for your carpet is reletively easy and I will explain the different methods you can choose from depending your carpet type and your budget.
1. Rental Machine or Store bought Carpet Cleaner ie Rug Doctor, Bissell etc.
These machines will save you a few dollars but may not live up to your expectations depending your carpet type and severity of soiling and stains. You are given one chemical to clean carpets for all stains. Different types of stains require different types of stain removers. Professionals cary at least 5-10 different types of stain removers for all different types of stains. You will also not recover near as much water as you're applying to the carpet leading to long dry times and sometimes a damp smell left in the home.
2. VLM- Very Low Moisture
Low moisture carpet cleaning is a great method for large commercial glue down carpet. With VLM you can clean larger areas of carpet in minimal time when compared to hot water extraction (aka steam cleaning). There is no water extraction involved. You basically apply VLM specialized encapsolating cleaners to the carpet and scrub in with the VLM machine using the proper scrubbing pads for the carpet type. With encapsolation the dirt is pulled to the surface of the carpet and vacuumed up after the carpet is dry.
3. Portable Hot Water Extraction (aka steam cleaning)
Probably one of the more popular methods is portable hot water extraction. This method involves an electrical powered carpet cleaning machine a lot of the time with two power cords to be hooked up to two unused power circuits in your home. The machine is filled with hot water and is used to pre treat and rinse/extract a carpet cleaning chemical from the carpet. The extracted water is desposed down a laundry sink or a toilet in your home. These machines work pretty good but the next method provides the same type of cleaning but with higher water tempuratures and much more extraction vacuum power.
4. Truck Mount Hot Water Extraction
The best method in my opinion and not just because Barrie Carpet Cleaning utilizes it is Truck Mount Hot Water Extraction. Truck mount hot water extraction uses a machine driven by its own engine or the engine of a van or truck of some kind. It provides optimal heat for cleaning the dirtiest carpet, upholstery, tile and grout you can throw at it. The power of an engine provides the torque to run large industrial strength mechanical vacuum blowers that can provide upwards of 20 hg of vacuum suction. They also use pressure washer pumps to pressurize the hot water and can be adjusted anywhere from 100-3000 PSI of water pressure and can heat the water above 250 degrees C.